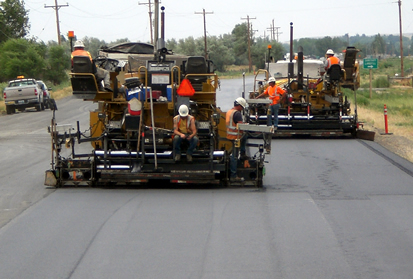 Committed to Collaborative Partnerships with WYDOT, FHWA, and AGC of Wyoming
McGarvin-Moberly Construction Co. has a rich history of fostering close cooperative working relationships with key industry players like the Wyoming Department of Transportation (WYDOT), the Federal Highway Administration (FHWA), and their employees. We have always been committed to working closely with these organizations to provide top-notch highway rehabilitation, maintenance, and reconstruction services.
As an active member of the Associated General Contractors of Wyoming (formerly the Wyoming Contractors Association), we have partnered with the AGC of WY on various issues that impact Wyoming contractors today. This partnership has enabled us to keep up with the latest industry trends and technology and stay ahead of the curve in delivering top-quality services to our clients.
Building a Better Highway System Together
At McGarvin-Moberly Construction Co., we understand that building a better highway system is a team effort. That's why we place a great deal of emphasis on collaborative partnerships with WYDOT, FHWA, and other state and federal agencies. We believe that by working together, we can achieve our common goal of providing the traveling public with safe, reliable, and efficient transportation options. Our commitment to delivering exceptional highway rehabilitation, maintenance, and reconstruction services is unwavering, and we are proud to have the support of industry leaders in our efforts.
---
The McGarvin-Moberly Construction Co. Mission
To be profitable in the safest environment possible.
To train and educate our employees to the highest level obtainable.
To communicate to the public the benefits of working for our organization, in order to recruit and retain quality in our workforce.
Be involved in community and industry functions for a more comfortable relationship.
To continue to honor our commitments with professional integrity and the highest possible quality.
To create a profitable and enjoyable work environment through teamwork, motivation and a commitment to excellence.