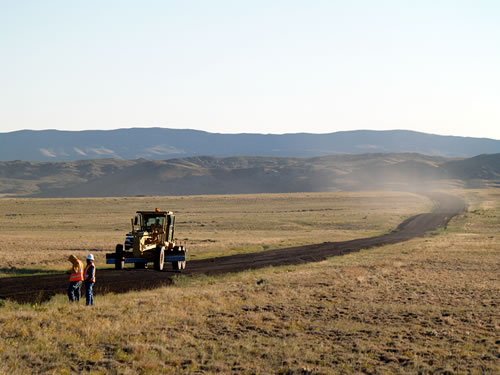 History of McGarvin-Moberly Construction
Founded by Dale McGarvin and Harry Moberly, McGarvin-Moberly Construction has been serving Wyoming for 60 years. The company was incorporated in the State of Wyoming on May 23, 1963.
Succession Plan
When Dale and Harry were ready to retire, an Employee Stock Ownership Plan (ESOP) was formed to buy them out. The first generation of the ESOP management team consisted of Dave Christy, Charles Gilmore, and Roy Schneider, who successfully led the company for years.
Second Generation
The second generation of ESOP management was made up of Gary Bertsch, Philip Caines, and Ernie Skretteberg. They continued the legacy of their predecessors and helped run the company with continued success.
Current Management
Today, the company is managed by Ernie Skretteberg, Kevin Craft, and Bryan Barthelmess. This team of new leaders credits the long history of strong management for positioning the company in a place to be successful going into the future.
---
Looking Ahead
As one of the best highway construction companies in the state, McGarvin-Moberly Construction is poised for continued success in the future. With a strong history of leadership and management, the company has the expertise and resources to meet the needs of its clients and the community for many years to come.