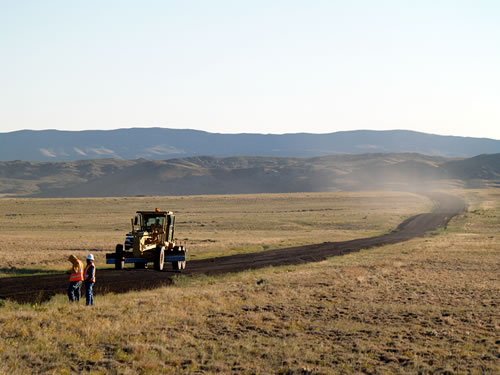 McGarvin-Moberly Construction has been serving Wyoming for over 50 years. The company was founded by Dale McGarvin and Harry Moberly. It was incorporated in the State of Wyoming on May 23, 1963.
Philip Caines and Kevin Craft joined the company in 2000, Ernie Skretteberg was hired in 2005, and Bryan Barthelmess was hired in 2014. These four men followed in the footsteps of Dave Christy (retired 2009), Charles Gilmore (retired 2005), Roy Schneider (retired 2008), and Gary Bertsch (retired 2018).
The team of new leaders credit their predecessors for positioning the firm as one of the best in the state and they stress their job is to continue building on that record of success.
While previous efforts have earned the company a good reputation, the leaders at McGarvin-Moberly Construction look to the future not the past.